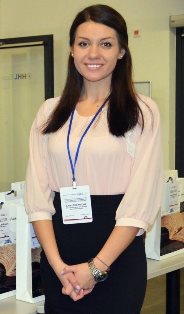 Anna Shcherbak is an Assistant to the Director of the publishing house "Virtus Interpress" and Assistant to the Editor-in-Chief of the journals "Corporate board: role, duties & composition", "Corporate Ownership and Control". She joined the team of the publishing house in 2015.
In 2015 she obtained a double bachelor degree at Linnaeus University (Sweden) and Ukrainian Academy of Banking. Anna has shown a great interest to the area of Corporate Governance and is currently developing as a researcher in this area.
Anna is actively participating in the variety of the Virtus InterPress projects. She is responsible for secretary duties for the journal "Corporate board: role, duties & composition". Her responsibilities at the publishing house also include assisting with the editorial procedures, preparing journals to the publication, assisting in the conference and online seminars organization process.
Contact e-mail: a.shcherbak@virtusinterpress.org