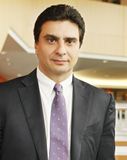 Marco Ventoruzzo a Professor of Law at Bocconi University in Milan (Italy), and at Penn State Dickinson School of Law (U.S.A.)
Professor Marco Ventoruzzo joined the faculty of Penn State Law in summer 2009 with a joint appointment with Bocconi University in Milan, Italy, where he is director of the Ph.D. in Corporate and Business Law program and vice-director of the Paolo Baffi Research Center on Central Banking and Financial Regulation.
A highly regarded scholar, Professor Ventoruzzo has published more than thirty articles, book chapters, and books in Italian, English and French, in some of the major U.S. and European law reviews, including the New York University Business Law Journal, the University of Pennsylvania Business Law Journal, the European Company and Financial Law Review, the Revue des sociétés and the Rivista delle società.
Professor Ventoruzzo is a member of the boards of editors of several Italian peer-reviewed law journals and a member of the scientific advisory committees of the Italian Association of Independent Directors and of the Italian Association of Financial Analysts. He has taught and lectured at various law schools and universities in Europe, the United States and Asia, including Oxford University (U.K.), Hamburg University (Germany), Fudan University (China), National Law School of Bangalore (India), LSU Law School (USA), Esade Law School (Spain), and several Italian universities.
Since 2001, Professor Ventoruzzo has been a special legal consultant for the Italian Stock Exchange (London Stock Exchange Group). He has also served on the committee that drafted the Italian Code of Corporate Governance and has been a member of the board of directors of several financial institutions in Europe. Additionally, Professor Ventoruzzo has served as an expert witness on comparative business law and is interviewed frequently by the media on current developments of corporate and business law in Europe and in the United States.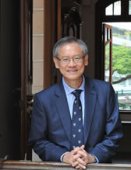 Andy Hor, Professor, Vice-President and Pro-Vice-Chancellor (Research), Hong Kong University
Professor Andy Hor graduated from Imperial College (London) and Oxford University (D.Phil.). After his postdoctoral stint in Yale University, he started his academic career in the National University of Singapore (NUS), and became a full professor at age 44 – very rare in the 1990s'.
In NUS, he took up different management positions such as Vice Dean (Academic) of Science, Senior Advisory committee member of the NUS Graduate School, Science Secretariat of the "Core Curriculum". He is Concurrent Professor of Fudan University and Senior Fellow of the Agency for Science, Technology & Research (A*STAR). His fellowship includes Humboldt (Muenchen & Muenster), Commonwealth (Liverpool), ASAIHL (HKU & HKCU), Jackson Memorial (Griffith), Anthony Mason (New South Wales), Wilsmour (Melbourne), JSPS (Tokyo & Hokkaido) etc. He was among the earlier recipients of the National Young Scientist & Engineer award, Outstanding Educator Award and numerous teaching and research awards of NUS as well as the ASEAN (Science) Achievement award.
Professor Hor is the Fellow of the Singapore National Academy of Science (SNAS), Fellow of the Royal Society of Chemistry (UK) (FRSC). By Aug 2015, he has published 380 international papers, filed patents in areas like nanostructures and battery materials, and delivered numerous plenary, keynote and invited lectures in various international, regional and local meetings.
The title of his presentation will be "Sustainable Growth of Tertiary Institutes in a Knowledge-Based Economy".