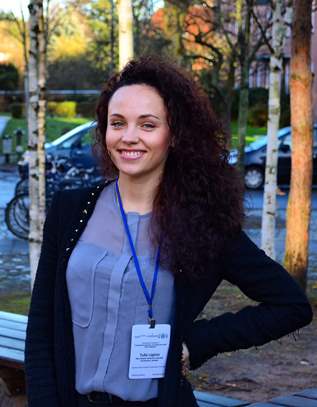 Dr. Yuliya Lapina is a Co-editor of the Risk Governance and Control journal, Copy-editor of the Corporate Governance and Sustainability Review and involved in promoting the academic events with participation of the Publishing house. Yuliya started her academic career in 2011 when she had joined a PhD program at the Ukrainian Academy of Banking (Ukraine). Her collaboration with the team of the publishing house started in 2012 and since then Yuliya has been actively working on projects which are being implemented by the team of Virtus Interpress through International Center for Banking and Corporate Governance. Her main responsibilities include the assisting in arranging conference and seminars and active participation in outlining and developing the Center and Publishing house worldwide network of individuals and institutions involved in corporate governance research or practice.
She defended her PhD thesis in "money, finance and credit" in 2014.
Yuliya took active part in organizing conferences, workshops and lecture series in Sumy (Ukraine), Pisa (Italy), Paris (France), Milan (Italy) and Luneburg (Germany).
She is currently serving as a reviewer for the Baltic Journal of Management. Yulia also serves a reviewer for "European Journal of Management and Business Economics" as well as for the "International Journal of Applied Management Science". She is the Editorial Board Member of "International Journal of Management and Decision Making" and "International Journal of Strategic Decision Sciences (IJSDS)".
Yulia is a member of The Council of Science Editors (United States).
Further scientific work includes publication of papers in foreign journals, participation in joint research and conferences in the main field of corporate governance, investment banking and firm performance.