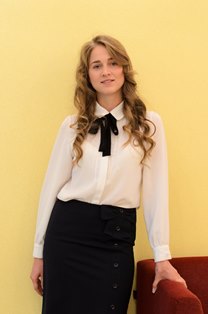 Dr. Elizaveta Kravchenko is an Editorial assistant of the publishing house "Virtus Interpress". She joined the team of the publishing house in 2016.
Elizaveta started her research career in 2011 when she had joined a PhD program at the Ukrainian Academy of Banking. In 2015 she defended her PhD thesis in "Money, Finance and Credit".
While being engaged in the research at the Ukrainian Academy of Banking Elizaveta took active part in organizing international conference in Sumy that took place with the organizational support of Virtus Interpress.
Her responsibilities at the publishing house include assisting with the editorial procedures, preparing journals to the publication, assisting in the conference organisation and online seminars organization process.
Contact e-mail: e.kravchenko[at]virtusinterpress.org