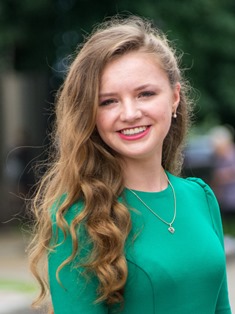 Kateryna Huryna is a Project Manager of the publishing house "Virtus Interpress". She joined the team of the publishing house in 2017.
In 2016 Kateryna got a bachelor's degree with honours in International Economics at Ukrainian Academy of Banking. Currently, she is developing as a researcher in the area of Corporate Governance.
Kateryna is actively participating in the variety of the Virtus Interpress projects. Her responsibilities at the publishing house include assisting with the editorial procedures, preparing journals to the publication, assisting in the conference organization, etc.
She is an editorial assistant of the journals "Corporate Ownership and Control" and "Corporate Board: role, duties and composition".
Contact e-mail: k.huryna[at]virtusinterpress.org