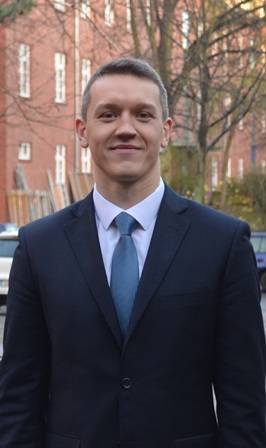 Dr. Yaroslav Mozghovyi is a co-editor of the Journal of Governance and Regulation as well as Corporate Governance and Organizational Behavior Review and Project Manager at the publishing house "Virtus Interpress". He joined the team of the publishing house in 2011. Beside his involvement with the publishing house Yaroslav is enrolled in teaching and research at the Ukrainian Academy of Banking. He holds PhD in "Money, Finance and Credit".
At the end of 2015 publisher of the Journal of Governance and Regulation took into account active enrollment of Dr. Mozghovyi in the publishing process of the mentioned review since the day of it's foundation and decided to appoint Yaroslav Editor of the Journal. He is responsible for communication with the authors and reviewers, for managing editorial procedures for the Journal of Governance and Regulation. Dr. Mozghovyi also is responsible for the communication process for the Risk Governance and Control journal.
While engaged in the activity of Virtus Interpress Dr. Mozghovyi is managing projects connected to book publishing.
Dr. Mozghovyi took active part in all projects of the Publishing House concerning conference organization (in Sumy, Helsinki, Pisa, Paris, Milan, Nuremberg, Luneburg, Leipzig etc).
He also serves a reviewer for Business Ethics: A European Review, International Journal of Business Governance and Ethics as well as for the International Journal of Financial Innovation in Banking and International Journal of Public Sector Performance Management and Journal of Business and Globalisation. Yaroslav is a member of The Society for Economic Measurement.
Yaroslav is a member of The Council of Science Editors (United States).
Dr. Mozghovyi was a visiting lecturer at Hanken School of Economics (Finland) and also delivered visiting lectures at the University of Naples II (Italy), Technical University of Freiberg, (Germany), Leuphana University Lüneburg (Germany).
Further concerns of Yaroslav Mozghovyi are related to research projects in the field of corporate social responsibility and corporate governance, conference participation, engagement in the activity of the publishing house Virtus Interpress and Virtus Global Center for Corporate Governance.