Accepted papers for the conference in Luneburg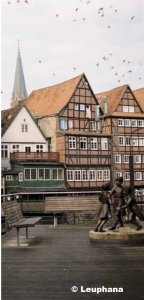 We are glad to publish the first list of papers accepted for the presentation at the International Conference "Corporate Governance, Accounting and Audit: Crisis Challenges" in Lüneburg (Germany) on November 26, 2015.
We remind researchers who would like to participate in the conference that submission deadline is September 25th. We expect to receive papers or extended abstracts (up to 250 words) by the mentioned date.
To see the list of accepted papers – please visit this page.