Announcement of the conference presentation list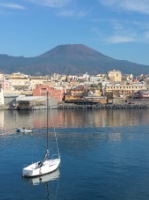 We are at the final stage of preparations for the International Conference "NEW CHALLENGES IN CORPORATE GOVERNANCE: THEORY AND PRACTICE" that is going to take place in Naples, Italy on October 3-4, 2019.
The conference Organising Committee is happy to share the list of presentations for the upcoming event. There will be 58 presentations by scholars from USA, UK, Italy, Australia, France, China, Portugal, Lebanon, Mexico, etc. All the submissions were reviewed by the Editorial Committee, whose careful and judicious assessment was based on the principle of double-blind peer evaluation.
SUSTAINABILITY AND CORPORATE GOVERNANCE
NEW CHALLENGES IN BANK CORPORATE GOVERNANCE: THEORY AND PRACTICE DOES THEORY SPEAK TO PRACTICE?
ACTIVIST INVESTORS AND IMPLICATIONS FOR CORPORATE GOVERNANCE: A CASE STUDY OF BARINGTON CAPITAL GROUP AND L BRANDS
EXECUTIVE AUTHORITIES IN EUROLAND DURING THE FINANCIAL CRISIS. A COMPARISON BETWEEN EUROPEAN COMMISSION AND NATIONAL GOVERNMENTS
AI, GENTRIFICATION, AND JOBS: IMPLICATIONS FOR BOARDS OF DIRECTORS AND CORPORATE GOVERNANCE
KEY AUDIT MATTERS: A PRELIMINARY SURVEY ON RELATIONS WITH THE CORPORATE GOVERNANCE. AN ANALYSIS IN THE ITALIAN INSTITUTIONAL SETTING
DO CORPORATE GOVERNANCE RATINGS CHANGE INVESTOR EXPECTATIONS? EVIDENCE FROM ANNOUNCEMENTS BY INSTITUTIONAL SHAREHOLDER SERVICES
ENVIRONMENTAL, SOCIAL, AND GOVERNANCE DISCLOSURE: THE ROLE OF RELIGIOSITY AT A CROSS-COUNTRY LEVEL
THE IMPACT OF ESG SCORES ON COST OF EQUITY AND FIRM'S PROFITABILITY
SMART MODEL-BASED GOVERNANCE: TAKING DECISION MAKING TO THE NEXT LEVEL BY INTEGRATING DATA ANALYTICS WITH SYSTEMS THINKING AND SYSTEM DYNAMICS
CAN THE VIABLE SYSTEMS APPROACH REPRESENT A LENS TO INTERPRET BARRIERS AND ENABLERS TO THE INTEGRATION OF SUSTAINABILITY? EVIDENCE FROM AN EMPIRICAL EXPERIENCE
SCHOOL GOVERNANCE: INSIGHTS FROM THE ITALIAN CASE
CONTEMPORARY FINANCIAL REPORTING AND INTANGIBLE RESOURCES: IMPLICATIONS FOR CORPORATE GOVERNANCE
CORPORATE GOVERNANCE AND CORPORATE SOCIAL AND ENVIRONMENTAL PERFORMANCE: DOES FINANCIAL SLACK HAVE A MODERATING ROLE? EVIDENCE FROM THE FOOD INDUSTRY
ENTERPRISE RISK MANAGEMENT, CORPORATE GOVERNANCE AND SYSTEMIC RISK: SOME RESEARCH PERSPECTIVES
THE RELATIONSHIP BETWEEN MINORITY DIRECTORS AND EARNINGS MANAGEMENT: AN EMPIRICAL ANALYSIS IN THE ITALIAN INSTITUTIONAL SETTING
INDEPENDENT DIRECTORS IN SWEDEN AND THEIR INFLUENCE ON EARNINGS THROUGH ACCOUNTING AND CASH FLOW MANAGEMENT
CORPORATE GOVERNANCE IN ISLAMIC FINANCIAL INSTITUTIONS
THE LINK BETWEEN SAY-ON-PAY VOTE AND SHARE PERFORMANCE
THE RESULT OF CULTURAL AND LEGISLATIVE CHANGE: THE NEW MONISTIC MODEL OF UBI BANCA
THE ROLE OF THE MEDIA IN EXECUTIVE PAY: EVIDENCE FROM THE UK
WOMEN ON THE BOARD AND THE ETHICAL BEHAVIOUR: THE CASE OF LATIN AMERICAN LISTED COMPANIES
BENEFIT CORPORATIONS AND REFORMED CLASS ACTION IN ITALY: A THRILLING INTERACTION
RELEVANCE OF ARTIFICIAL INTELLIGENCE IN POLITICS
DO BOARD CHARACTERISTICS PROVIDE MORE ENHANCEMENT FOR FIRM FINANCIAL PERFORMANCE? A CORPORATE GOVERNANCE PERSPECTIVE
THE ROLE OF SPONSOR'S PREVIOUS EXPERIENCE IN SYNDICATED PRIVATE EQUITY DEALS
HOW TO IMPROVE THE PENSION FUND ENGAGEMENT: A RESEARCH PROPOSAL FOR ITALIAN PENSION FUNDS
DUTIES OF INDEPENDENT DIRECTORS IN LISTED COMPANIES IN 2019
CORPORATE GOVERNANCE MECHANISM IN THE CONTEXT OF PORTUGAL
COLLABORATIVE GOVERNANCE AGAINST CORRUPTION
NETWORK CORPORATE GOVERNANCE: INFORMATION AND RISK-RETURN SHARING OF CONNECTED STAKEHOLDERS
THE RELATIONSHIP BETWEEN CORPORATE GOVERNANCE AND VOLUNTARY DISCLOSURE ON KEY FINANCIAL PERFORMANCE INDICATORS: AN EMPIRICAL ANALYSIS ON ITALIAN LISTED COMPANIES
CORPORATE SOCIAL RESPONSIBILITY GUIDING SUSTAINABLE INNOVATION IN THE FASHION SYSTEM: THE ROLE OF STANDARDS
SPACS AS AN INSTRUMENT OF BENEFICIAL CHANGE IN CORPORATE GOVERNANCE, AIMED AT COMPANY GROWTH: THE FIRST ITALIAN INSURTECH-BASED INSURANCE COMPANY
OWNERSHIP STRUCTURES AND CORPORATE PERFORMANCE: A LITERATURE REVIEW
THE ROLE OF TECHNOLOGY FOR BUILDING RESILIENCE THINKING IN CORPORATE GOVERNANCE
THE ITALIAN WAY TOWARDS ENVIRONMENTAL, SOCIAL AND GOVERNANCE (ESG) DISCLOSURE: INSIGHTS FROM A SAMPLE OF LISTED COMPANIES
THE INFLUENCE OF GENERATIONAL SHIFT ON SUSTAINABILITY PRACTICES: A PRELIMINARY ANALYSIS BASED ON TEXT-ANALYSIS OF "I CENTENARI'S" WEBSITES
MULTI-FAMILY COFOUNDERS AND FIRM VALUE
FROM INFORMATION TRANSFER TO KNOWLEDGE SHARING IN CORPORATE GOVERNANCE: THE CHALLENGING ROLE OF BLOCKCHAIN TECHNOLOGY
THE IMPACTS OF MIFID II PRODUCT GOVERNANCE REQUIREMENTS ON FINANCIAL INTERMEDIARIES AND A BLOCKCHAIN SOLUTION TO FACE POG REQUIREMENTS
BOARD INDEPENDENCE AND VOLUNTARY FINANCIAL DISCLOSURE: THE MODERATING ROLE OF OWNERSHIP STRUCTURE
CORPORATE GOVERNANCE: HOW FISCAL AND INDUSTRY REVOLUTION IN ITALY CAN CHANGE THE LABOUR MARKET?
THE CONCEPT OF BOARD CAPITAL IN CORPORATE GOVERNANCE RESEARCH: A STRUCTURED LITERATURE REVIEW
REASONS AND OPPORTUNISM CONTROL IN PUBLIC GRANTS POLICIES FOR DEVELOPMENT AND INNOVATIONS OF BUSINESSES
CORPORATE GOVERNANCE AND FIRM EFFICIENCY: THE ROLE OF BOARD COMPOSITION
BLOCKCHAIN AND AI: THE TECHNOLOGICAL REVOLUTION'S IMPACT ON CORPORATE GOVERNANCE RELATIONSHIPS
CORPORATE GOVERNANCE IN FAMILY FIRMS: TOWARDS A MODEL BASED ON DEGREE OF INSTITUTIONALIZATION (DI), STRUCTURING CHANGE (SC) AND DESTRUCTURING CHANGE (DC)
OWNERSHIP STRUCTURE, FIRM PERFORMANCE AND CORRUPTION: AN EMPIRICAL ANALYSIS OF EU COUNTRIES
COMMUNICATION IN CORPORATE GOVERNANCE BEHAVIORAL AND DISTORTION: A COGNITIVE APPROACH TO THE MANAGEMENT OF THE COMPANY
GENDER DIVERSITY IN SPORT GOVERNANCE: A PORTRAIT OF ITALY
THE LINK BETWEEN CSR AND THE BOARD'S ROLE: A THEORETICAL FRAMEWORK ON NON-FINANCIAL DISCLOSURE
GENDER DIVERSITY IN CORPORATE GOVERNANCE: ORGANIZATIONAL IMPLICATIONS OF REGULATIONS FOR COMPANY PERFORMANCE IN ITALY
LIVELIHOODS STRATEGIES OF SATAR/SANTHAL: A RESILIENCE PERSPECTIVE
A RIGHT TO SET-OFF OUSTED IN ALL CREDIT AGREEMENTS REGULATED BY THE NATIONAL CREDIT ACT
FEMALES ON CORPORATE BOARDS AND FIRM ACQUISITIVENESS: DOES IT DIFFER IN FAMILY FIRMS?
NEGATIVE CSR EVENTS AND DEMAND FOR NEW EQUITY ISSUES: AN INTERNATIONAL STUDY
BOARD DYNAMICS AND DIRECTORS' PERSONALITY: LIFTING THE VEIL