Appreciation to the active reviewers of the journal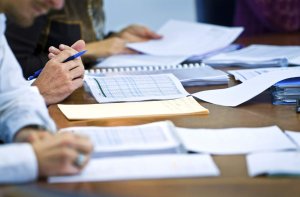 Publishing house Virtus Interpress would like to express sincere gratitude to the team of the most active reviewers who provided their objective and qualified judgment concerning the quality of the papers submitted to the journals of Virtus Interpress.
We are grateful to these distinguished experts for their support of the research development. We hope for our future fruitfull cooperation!
Patrick Velte, Leuphana University Lueneburg, Germany
Joongi Kim, Graduate School of International Studies (GSIS), Yonsei University, Korea
Konari Uchida, Kyushu University, Japan
Chin-Horng Chan, Chang Gung University, Taiwan
Dilvin Taskin, Yaşar University, Turkey
Azhdar Karami, Bangor Business School, UK
Nazrul Hisyam Ab Razak, University of Bradford, UK
Mohammed Hossain, Griffith Business School, Australia
Georgios P. Kouretas, Athens University of Economics and Business, Greece
Arunima Haldar, School of Business Management, Narsee Monjee Institute of Management Studies, India
Maria Bordas, National University of Public Service at Budapest, Hungary
Rami Zeitun, College of Business and Economics, University of Qatar, Qatar
Barry Ackers, University of South Africa, South Africa
Valentina Della Corte, University of Naples Federico II, Italy
Patricia Charlety-Lepers, Professor, Head of the Economics Department - Professor, Finance Department – Resp, ESSEC, France
Mohammad Azim, Swinborne University, Australia
Georgia Kontogeorga, University of Patras, Greece
Mansi Singh, University of Otago, New Zealand
Irma Malafronte, University of Naples "Parthenope", Italy
Ali A. Alnodel, College of Business and Economics, Saudi Arabia
Seema Miglani, LaTrobe University, Australia