Board Culture Trumps Structure And Process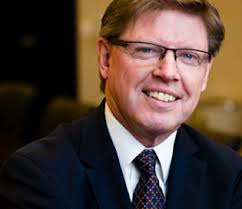 We are glad to present to your attention a continuation of the project, initiated by Virtus Interpress and supported by our corporate partners.
This time John T. Dinner president of Board Governance Services (Canada) present a short article on Board Culture Trumps Structure and Process. The author stresses attention on the importance of the board culture that cannot be substituted by codes of conduct or any other formal instruments. Board culture is one of the key factors of the effective performance of the directors.
Since 1996, John T. Dinner Board Governance Services has helped clients across sectors and across Canada achieve their organizational objectives through excellence in board governance. Board members and organizational leaders value John Dinner's insights, practical approach and ability to facilitate needed governance change and transformation.
In addition to helping boards improve their governance structures and processes, John Dinner is keenly adept at fostering trust and confidence in the sharing of power and authority between boards and those to whom they give oversight. John Dinner knows and understands the needs of directors first-hand.
To read the article please visit project's page.