Book "Evolution of corporate governance in banks" – the final contributors' team is approved!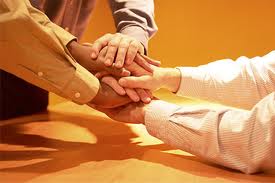 On August 29 the final list of contributors to the book "Evolution of corporate governance in banks" has been finally approved. The book will describe corporate governance evolution in banks in 15 countries.
Malaysia – Dr. Devinaga Rasiah
Greece - Dr. Andreas G. Koutoupis
France – Prof. Parnaudeau Miia
Italy – Dr. Nicola Moscariello, Prof. Giulia Romano
UAE - Prof. Mostafa Hassan
China - Prof. Wei Rowe
Brazil - Prof. Marcelle Colares Oliveira
Germany - Prof. Markus Stiglbauer
Serbia - Dr Predrag Dedeic
Ukraine – Prof. Alex Kostyuk, Dmitriy Govorun, Yaroslav Mozgoviy
Japan – Prof. Mitsuru Mizuno
Egypt - Prof. Monal Abdel-Baki
Finland - Prof. Matti Sillanpaa
The USA – Dr. Ken Spong
UK – Prof. Chris Mallin
Denmark – Prof. Caspar Rose
The first draft of the book is expected to be by January 15, 2012.
The book will be edited by Prof. Mitsuru Mizuno, Prof. Michele Pizzo and Prof. Alexander Kostyuk.
The book will be published by April 30, 2012 by Virtus Interpress.