Bundle subscription to all journals of Virtus Interpress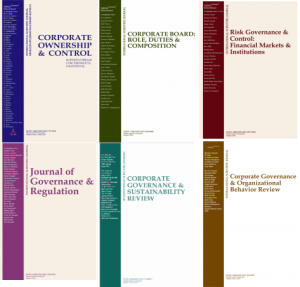 Starting with 2018, we provide an opportunity to all our subscribers to get a bundle subscription to all 6 specialized journals published by Virtus Interpress.
It is our aim to spread research and knowledge in governance related fields to the academic community worldwide. Thus, we have decided to simplify the subscription procedures and initiate opportunity of bundle subscription. Moreover, we provide a substantial 40% discount for all bundle subscribers.
To subscribe to the bundle, please visit subscription section of any of the journals or contact us at alex_kostyuk[at]virtusinterpress.org or info[at]virtusinterpress.org