CONFERENCE IN ROME: REPORT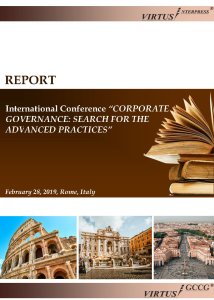 We are glad to present the report from our International conference "CORPORATE GOVERNANCE: SEARCH FOR THE ADVANCED PRACTICES" that took place in Rome on February 28, 2019.
The conference report contains a short overview of the presentations and results of the research presented by the participants.
We would like to express our gratitude to all participants and members of the organizing committee for their contribution to this scientific event. We hope to continue such projects in the future and to maintain contacts with our international network.
To view the report please visit this page.