Centre for Corporate Sustainability and Innovations, Hang Seng Management College, Hong Kong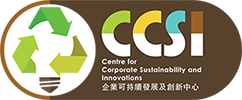 The International Conference on Sustainable Development in Higher Education organized by Centre for Corporate Sustainability and Innovations, Hang Seng Management College was arranged in Hong Kong on July 5-6, 2016.
According to the 2015 Policy Address, the issue of manpower is of quantity and quality. Education has been one of the key driving forces of Hong Kong's economic growth, providing impetus to growth of other sectors and creating employment. Besides, the Report on Manpower Projection to 2018, the Government of Hong Kong SAR, and the OECD Action Plan for Youth mentioned in the 3rd UNESCO-APEID Meeting on Entrepreneurship Education are also important documents for this proposal as they mentioned that the education system has to be more relevant in preparing young people for the world of work through developing awareness of educators, policy-makers and industry practitioners about the importance of sustainable development in higher education and the linkage between sustainable development and supply chain management in the operations of key industries.
Besides, it is important to align with the Six Principles (Purpose, Values, Method, Research, Partnership and Dialogue) of PRME, UN Global Compact when implementing sustainable related activities for creating sustainable value for partners to meet social and environmental responsibilities.
Conference Theme
The Conference was committed to promote the sharing of professional knowledge and research excellence with industry, business, the public sector, and the community in order to achieve social, cultural, environmental or economic impacts. Renowned overseas and local scholars and experts in corporate governance, in business ethics, in education, and in environment would be invited to serve as speakers to present their current research, good practices and discuss new areas worthy of investigation in each of the conference's topic. Besides, practitioners would also be invited to share the latest trend of green implementation, for example, green campus design to engage learning.
Objectives
Corporate Ownership and Control is an official journal of the event.
To know more about the conference, please visit links below:
To know more about the Centre for Corporate Sustainability and Innovations, please visit this page.