Concept of the conference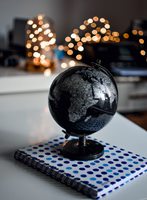 International online conference "CORPORATE GOVERNANCE: A SEARCH FOR EMERGING TRENDS IN THE PANDEMIC TIMES", May 13-14, 2021
The upcoming international online conference is a splendid opportunity for scholars from all around the world to share ideas on corporate governance under the conditions of the pandemic. The event will focus on a broad range of crucial issues of corporate governance, in particular, on the emerging corporate governance trends in the context of the worldwide pandemic. The discussed topics will include, among others, corporate regulation, earnings management, IT governance, financial reporting, accounting, auditing, corporate social responsibility, board of directors' practices, disclosure and transparency issues, shareholders' rights, etc. The main goal of the conference is to analyse the new trends that are appearing in the corporate governance sphere and to invoke discussion of them that is a major value of the scholarly research. The upcoming international online conference will, therefore, become a platform for academics and practitioners from all around the world to investigate the following topics:
Accounting systems, disclosure and transparency issues
Auditing
Bankruptcy, liquidation procedures
Board of directors practices and performance
Corporate governance in family firms
Corporate governance in financial institutions
Corporate governance of state-owned enterprises (SOE) and their role in the society
Corporate ownership and control
Corporate social responsibility and compliance
Development of financial markets and market for corporate control
Directors' duties and liabilities
Earnings management
Environmental social governance disclosure
Executive compensation and corporate governance
IT governance and blockchain technology
Laws, regulations and corruption
Mergers and acquisitions
Shareholder engagement and co-creation
Shareholder Right Directive and effects on corporate governance processes
Shareholder voting and institutional behaviour
Shareholders' rights efficiency of judicial system and shareholder protection
Social norms and cultural values
The complete webpage of the conference is available here.
The conference proceedings book published in an Open Access form may be found and downloaded here.