Conference in Dubai, February 2015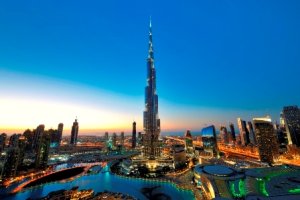 We are glad to present you our new conference project that was launched as the result of cooperation between International Center for Banking and Corporate Governance and Professor Udo Braendle from the American University in Dubai. First negotiations were made in 2011 and during the international conference in Paris main points were agreed by both parties. Currently the project is officially approved and preparations are in process.
The conference will take place in the financial center of the Middle East and one of the most beautiful modern cities – Dubai. The name of the conference is "CORPORATE GOVERNANCE AND REGULATION: Fundamentals and Emerging Trends". The event will be hosted by the American University in Dubai in February 2015. Conference chairs will be Professor Alexander Kostyuk and Professor Udo Braendle. Yaroslav Mozghovyi, Dmitriy Govorun and Yulia Lapina will also represent International Center of Banking and Corporate Governance as members of the organising committee.
The conference is intended to gather international and regional experts in the field of corporate governance to outline it's current trends of development, and indicate main changes and challenges for practitioners and academics.
More information is coming, visit our web page to get timely news.