Conference in Paris: Instructions for Presenters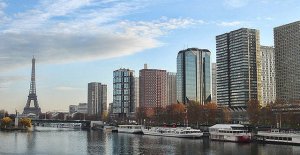 Dear presenters of the International conference "Corporate and Institutional Innovations in Finance and Governance", Paris, May 21, 2015, below you may find instructions concerning the conference procedures.
Time for the presentation is 14-15 minutes. Time for Q&A session is 5-6 minutes.
Conference sessions will finish at 5.30 p.m. and conference dinner on the boat will start at 6.30 p.m.
Please send us your ppt files of the presentations before May, 10. If you are not able to do this before the mentioned date please inform us beforehand at the e-mail: yu.h.lapina@virtusinterpress.org