Conference in Paris, updated list of papers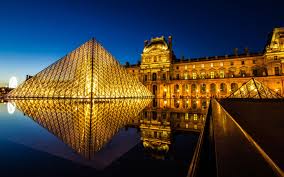 We would like to remind authors, that deadline for the call for papers for the International conference "Corporate and Institutional Innovations in Finance and Governance" that will take place in Paris on May 21, 2015 is March 15th, 2015.
We expect experts from all over the world to participate in the event and enjoy the atmosphere of the scientific gathering in one of the most beautiful cities in the world. Conference dinner will be served at the the boat books specially for the conference participants and cruising on Seine river.
To download call for papers in PDF please visit this page.
We would like to remind those researchers who plan to take part in the event that conference dinner will take place at the cruise ship on Seine river.
Updated list of accepted papers could be seen here.