Conference in Rome: Accepted papers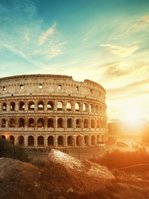 We are glad to publish an update on the upcoming International conference"CORPORATE GOVERNANCE: SEARCH FOR THE ADVANCED PRACTICES" to be held at Roma Tre University on February 28, 2019.
By January 29th we have accepted more than 40 papers on the following topics:
Corporate governance and blockchain
Corporate ownership and control
Corporate governance in family firms
Corporate governance in financial institutions
corporate governance and gender issues
Corporate social responsibility and compliance
Board performance
Etc.
You will find the current list of accepted papers on our website within a week.
The preliminary programme of the conference will be published soon.
The authors of the papers represent more than 15 countries including: