Conference in Rome: closing remarks and photos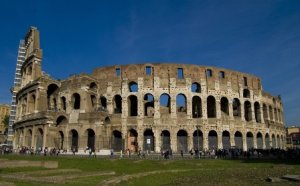 Dear colleagues, friends and partners!
We are glad to announce that the International Conference "Financial Distress: Corporate Governance and Financial Reporting Issues " has successfully taken place in Rome on the 17th-18th of October, 2013 at Link Campus University. We would like to express our sincere gratitude to all those participants who presented their valuable research results and ideas and took active part in discussions during the conference. Conference sponsors' support is also much appreciated.
We hope that you have enjoyed being part of this scientific gathering and had a good time listening to recent research results and discussing relevant economic problems. We invite you to join us in our upcoming projects and looking forward for many fruitful collaborations in future.
You may find some pictures from the conference below. Conference report will be published soon.