Conference in Sumy 2013 Report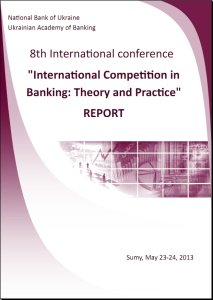 On the May 23-24, 2013 the 8th International conference "International Competition in Banking: Theory and Practice" was organised at the Ukrainian Academy of Banking of the National Bank of Ukraine in Sumy, Ukraine.
You can easily get report on the conference here.
Pictures from the conference can be found here.