Conference in Sumy: preliminary program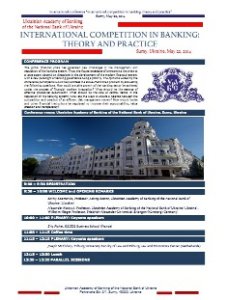 We are glad to publish the preliminary program of the 9th International conference "International Competition in Banking: Theory and Practice" that will take place in Sumy, Ukraine on May 22, 2014. It consists of the plenary session and 4 parallel sessions that will deal with the issues of corporate governance in banks and financial institutions, banking regulation and supervision, financial market trends, central banking and monetary policy. We expect to have heated debates, interesting presentations and nice atmosphere of the scientific gathering.
You may check the program here.