Conference sessions: chairs
Donato Masciandaro, Professor of Economics, Chair in Economics of Financial Regulation, Director, Paolo Baffi Centre on Central Banking and Financial Regulation, Bocconi University, Italy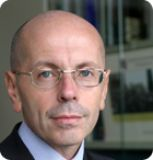 Full Professor, Department of Economics.
Donato Masciandaro is Full Professor in Economics at Bocconi University, Chair in Economics of Financial Regulation, from 2005; Director, Paolo Baffi Centre on Central Banking and Financial Regulation, Bocconi University, from 2008. His main research interests are in Financial Regulation and Supervision: a) General Issues; b) Illegal Financial Markets; Central Banking.
Donato is a member of American Law and Economics Association, since 2008; Public Choice Society since 2008; European Economic Association, since 2008; Editorial Board, Global Business and Economics Review, since 2007; Western Economic Association, since 2006; Nord American Economic and Financial Association, since 2006; European Economic Association, since 2006; Italian Society of Law and Economics, since 2005; Advisory Board, European Banking Report, European Banking Association, since 2003; Scientific Committee, Paolo Baffi Centre, Bocconi University, since 2002; International Advisory Council, Indian Institute of Finance, Delhi, since 2001; European Association of Law and Economics, since 2001; International Symposium of Economic Crime, Cambridge, since 2000; Società Italiana degli Economisti, Rome, since 1998; Societe' Universitarie Europeenne de Reserches Financieres (SUERF), Vienna, since 1993.
Rémi Jardat, Professor, Director of Research, ISTEC, Paris, France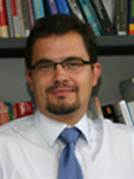 Rémi Jardat is a Professor at ISTEC (Paris) where he holds a position of Director of Research.
Remi is a member of: since 2010, Conservatoire National des Arts et Métiers (associate researcher LIRSA EA CNRS n° 4633, member of doctoral school); since 2009, Control Risk Resiliency, research project funded by Pôle de compétitivité mondial finance-innovation; since 2009, SFM (Société Française de Management); 2005-2007, GNOSIS Project, director prof. Elena Antonacopoulou (Liverpool University), funded by Advanced Institute for Management Research.