Congratulations from publishing house "Virtus Interpress"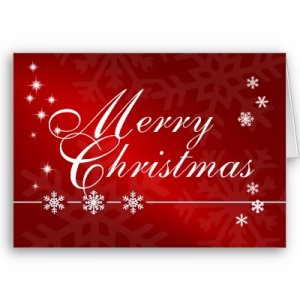 Dear readers, partners and friends
Year 2011 is passing and we would like to thank you for being loyal to our publishing house.
Last 12 months were very fruitful and successful for "Virtus Interpress".
We continued to issue our journals: Corporate Ownership and Control, Corporate Board: role, duties and composition, Risk Governance and Control: Financial Markets & Institutions, highlighting the most interesting and actual issues of corporate and risk governance and control, supporting the development of research in this sphere. Moreover in 2011 there was established a new journal: Journal of Governance and Regulation. We consider this publication an effective instrument to put in order the debate around the reasonability of implementation of regulation or governance efforts worldwide. The first issue of the journal will be published in the beginning of 2012.
As an official publication we took part in such events as: Second international online conference "Corporate Governance and Regulation in Banks" (February, Ukraine), International research workshop "Managing the way out of crisis: between regulation and forecasts" (June, France), International research workshop on Corporate Governance and Accounting in Banks (March, Ukraine).
The successful work was also carried out by the book-publishing segment. Two new books: Corporate Governance: An International Outlook and Euroasian Perspectives Of The Banking Systems Development were pubished in 2011.
These are just the main points of the passing year. We tried to do our best to develop leading practices of corporate governance worldwide through researching corporate governance and publishing periodicals and books on corporate governance issues.
In 2012 our team will continue working on current projects as well as on new ones. Several ideas and events are initiated to be held in 2012. Among them: International conference "Improving financial institutions: The proper balance between regulation and governance" Helsinki, April 19-20, 2012, "Corporate Governance Conference" Pisa, September 19, 2012, the new book "Evolution of Corporate Governance in Banks" and many others.
So, check up on our news and stay with us.
Expecting the bright and fruitful 2012 we wish you Merry Christmas and Happy New Year!
The Publisher Team