Corporate Board: Role, Duties and Composition Journal – Update of the Editorial Board's Structure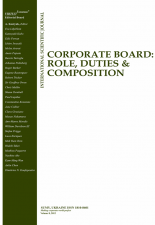 Publishing house "Virtus Interpress" announces changes in the Editorial Board structure of the Corporate Board: Role, Duties and Composition Journal to increase and intensify operation work of the Editorial team in part of editing and reviewing process.
The journal will be represented by two Co-Editors:
1) Nicola Moscariello, PhD, University of Campania "Luigi Vanvitelli", Caserta, Italy - n.moscariello[at]virtusinterpress.org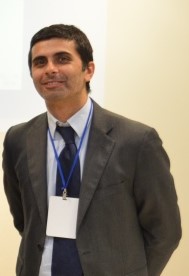 Prof. Nicola Moscariello received his PhD in "Financial Accounting and Business Administration" in 2007. During the PhD course, he was a visiting Ph.D. Student at the Department of Economics at Ghent University (Belgium). Subsequently, from June 2008 to May 2009, he held the position of Lecturer in Financial Accounting at the Faculty of Economics at Brunel University of West London (UK). Currently, he teaches Accounting Theory, Business Groups & Consolidated Financial Statements and Corporate Governance at the Dept. of Economics of the University of Naples II. His current research interests relate to the fair value accounting & disclosure, the impact of IAS/IFRS on the cost of capital and liquidity of markets, corporate governance (with particular attention towards issues concerning self-dealing and related party transactions). On these issues, he has presented numerous papers at national and international conferences and has published several articles in international journals, book chapters, and two monographs.
2) Yulia Lapina, PhD, Virtus Global Center for Corporate Governance, Sumy State University, Ukraine - yu.h.lapina[at]virtusinterpress.org
Co-Editors are responsible for the journal's standing and position in the academic world, and for the overall scholarly quality of the journal. They determine the main editorial policies with guidance from the Editorial Board members as needed. Given the international scope and structure of the journal, one of the crucial goals of the Board, and especially of the Co-editors will be to generate interest amongst a variety of scholars from a variety of different locations. The journal policy is guided by two Editors-in-Chief because of the growing challenging issues related to the scope of the journal and its international scope.
Editorial Assistant:
Anna Scherbak, Virtus Interpress, Ukraine - a.shcherbak[at]virtusinterpress.org
Submit a paper to the Editorial Assistant Anna Scherbak - a.shcherbak[at]virtusinterpress.org and copy to Co-Editors - yu.h.lapina[at]virtusinterpress.org and n.moscariello[at]virtusinterpress.org. This will help to communicate with authors during the whole process of paper submission.