Corporate Board journal in the ESSEC Journal list 2015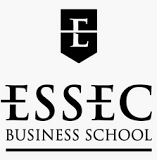 We are glad to announce that Corporate Board: role, duties and composition journal published by Virtus Interpress was included into ESSEC business school's Journal list 2015.
ESSEC is a business school located in France (Cergy-Pontoise, 30 km west of Paris, and La Défense) and in Singapore. It was created in 1907 and is one of the foremost Grandes Ecoles in France.
ESSEC is recognized as one of the leading business schools in the world. It was the first business school outside of North America to be accredited by the prestigious AACSB in 1997. Its Master of Science in Management program (Grande Ecole) was ranked 3rd worldwide by the Financial Times in 2014,[1] while its Master in Finance was ranked 2nd worldwide in 2013.
The ESSEC Journal list contains selected journals in management and related sciences.