Corporate Governance in Japan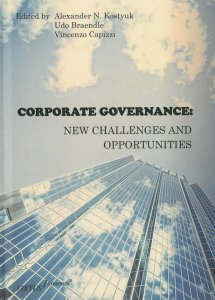 We are pleased to inform experts in corporate governance that the Publishing House Virtus Interpress has just issued a permission to disclose a chapter on corporate governance in Japan published in the book "Corporate Governance: New Challenges and Opportunities" a few years ago.
The chapters of the book present a collaborative effort of the contributors from 18 countries to assess the state of corporate governance around the world. You can find the detailed information about the book here.
As for the chapter devoted to corporate governance in Japan, there is a perfect review of corporate governance practices in Japan, including board of directors, remuneration, ownership structure and corporate control, financial reporting, etc.
You are welcome to download this chapter for free here.
Please pay attention to the precise citation of the above mentioned chapter:
Takeda, F. (2017). Corporate governance in Japan. In A. N. Kostyuk, U. Braendle, & V. Capizzi (Eds.), Corporate governance: New challenges and opportunities (pp. 236-250). Sumy, Ukraine: Virtus Interpress.