Editorial Board member profile: Prof. Arad Reisberg (the UK)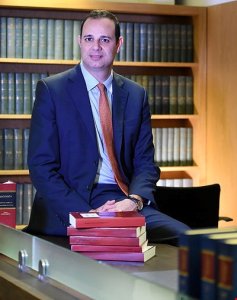 The editorial team of Virtus Interpress is pleased to introduce one of the editorial board members of the journal Corporate Ownership and Control.
Arad Reisberg is Head of the Law School, Professor of Corporate Law and Finance at Brunel University London. He joined Brunel in May 2016, and previously Prof. Reisberg was a Reader in Corporate and Financial Law at UCL Faculty of Laws and a Lecturer in Law. He acted as Director at UCL Centre for Commercial Law (2007-2016) and as UCL Laws Vice Dean (Research) (2009-2012).
Arad Reisberg was formerly a Senior Arts Scholar (2001-2003) and a Tutor at Pembroke College Oxford. Prof. Reisberg taught law at 6 colleges at Oxford University between 2001-2005. He has also been a Visiting Lecturer at Oxford University (2005), a Lecturer at Warwick Law School (2005-2006), a Visiting Professor of Law at Brooklyn Law School (Fall 2012), a Visiting Scholar and the First Fellow at the Centre for Business Law, National University of Singapore (NUS) (March 2013) and a Visiting Professor of Law at NUS (August 2014).
Since July 2016 Prof. Reisberg has been a Member of Financial Markets Law Committee Advisory Group at the Bank of England on Brexit and since 2014 he has been an Invited Member of Financial Markets Law Committee, Radar Programme, at the Bank of England.
Prof. Reisberg is the recipient of numerous academic scholarships and awards and has written widely on shareholder remedies and directors' duties. He is also a member of the Editorial Board of journal International Corporate Rescue. Arad Reisberg is the author of Derivative Actions and Corporate Governance and a contributing author to Annotated Companies Legislation.