Editorial Board member profile: Prof. Ivan E. Brick (the USA)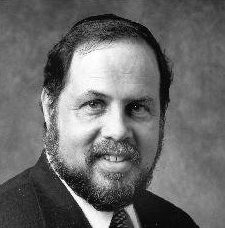 The editorial team of Virtus Interpress is delighted to introduce one of the editorial board members of the journal Corporate Ownership and Control.
Ivan Brick is a Dean's Professor of Business at Rutgers Business School at Newark and New Brunswick. He joined the School in 1978. Since 1996 Prof. Brick has been the Chair of the Finance and Economics Department. His research interests include corporate finance, optimal security design and corporate governance.
Prof. Brick has received several teaching awards at the Rutgers Business School that include: "Outstanding Educator Award" by the 1995 Executive MBA Class; "Farrokh Langdana Excellence in Teaching Award" by the 2011 MBA Class; the Dean's Advisory Council Award for the "Most Knowledgeable Finance Professor," "The Most Caring Finance Professor," as well as "The Most Motivational Finance Professor" in 2012; "RBS Dean's Service Award" in 2013 and 2016.
Prof. Brick's research has been published in leading academic journals such as the Journal of Finance, Journal of Financial Quantitative Analysis, International Economic Review, Review of Economics and Statistics, Journal of Industrial Economics, Journal of Corporate Finance, and Financial Management. Currently, he is an associate editor for the Review of Quantitative Finance and Accounting. Previously, he has served as an Associate Editor of Financial Management and Multinational Finance Journal.
His research findings have been cited more than 2900 times according to Google Scholar.