Editorial Board member profile: Prof. Jennifer Hill (Australia)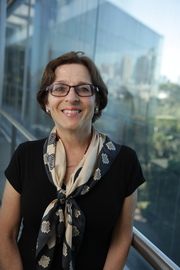 The editorial team of Virtus Interpress is glad to introduce one of the editorial board members of the journal "Corporate Board: Role, Duties and Composition".
Jennifer Hill is Professor of Corporate Law at the University of Sydney Law School. She is a graduate of the University of Sydney (BA LLB (Hons) and Oxford University (BCL) and has held visiting teaching and research positions at leading international institutions, including the University of Cambridge; Cornell University; Duke University; NYU Law School; University of Virginia, University of Texas, and Vanderbilt University Law School. Jennifer is a Research Member of the European Corporate Governance Institute (ECGI), where she sits on the Research Committee and is Chair of the Research Member Engagement Committee. She is a Fellow of the Australian Academy of Law (AAL), a member of the External Advisory Panel of the Australian Securities and Investments Commission (ASIC) and a Research Fellow of the British Academy's Future of the Corporation Programme. In 2015, Jennifer was a Senior Global Research Fellow under the Hauser Global Fellows Program at NYU School of Law, and in 2018, she was awarded a Visiting Fellowship at Clare Hall, University of Cambridge, to undertake research on liability for defective corporate cultures.
Prof. Hill's research interests cover Australian corporate law, UK company law, US corporate law, comparative corporate governance, financial market regulation and enforcement, shareholder rights and protection, shareholder stewardship, investor activism, corporate culture, directors' duties, executive compensation, takeover law, corporate crime, corporate law theory.
Jennifer Hill's findings have been published in leading journals such as "Corporate Governance: An International Review" and "Company and Securities Law Journal". Her research findings have been downloaded more than 38000 times (according to SSRN metrics).