Editorial Board member profile: Prof. Mohammad Kabir Hassan (USA)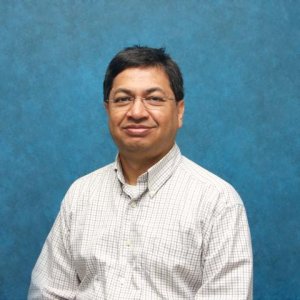 The editorial team of Virtus Interpress has initiated a new news section (published a few times a month), that is aimed at introducing the editorial board of the journals to our network as a part of our full transparency policy.
Today, we would like to introduce one of the editorial board members of Corporate Ownership and Control journal.
Professor Dr. M. Kabir Hassan is Professor of Finance in the Department of Economics and Finance in the University of New Orleans. He currently holds two endowed Chairs-Hibernia Professor of Economics and Finance, and Bank One Professor in Business- in the University of New Orleans. Professor Hassan is the winnder of the 2016 IDB Prize in Islamic Banking and Finance. Professor Hassan received his BA in Economics and Mathematics from Gustavus Adolphus College, Minnesota, USA, and M.A. in Economics and Ph.D. in Finance from the University of Nebraska-Lincoln, USA respectively.
Professor Hassan is a financial economist with consulting, research and teaching experiences in development finance, money and capital markets, Islamic finance, corporate finance, investments, monetary economics, macroeconomics, Islamic banking and finance, and international trade and finance. Professor Hassan has done consulting work for the World Bank, International Monetary Fund, African Development Bank, Transparency International-Bangladesh (TIB), Islamic Development Bank, Government of Turkey and many private organizations.
Professor Hassan has 195 papers published in refereed academic journals such as in the Journal of Corporate Finance, Journal of Banking and Finance, Journal of Real Estate Finance and Economics, etc. His works have been cited more than 15000 times (according to Google Scholar).
Professor Hassan has numerous teaching awards for his outstanding teaching from the University of New Orleans and outside academic organizations. His teaching awards include Jamaica Executive MBA, JEMBA (2002, 2003, 2009), US EMBA (1999, 2000, 2003, 2007, 2015), Executive Masters in Health Care Management EMHCM (2002, 2003, 2015), THOMPSON-REUTERS OUTSTANDING EDUCATOR (2002, 2004, 2006), UNO COLLEGE OF BUSINESS PROFESSOR OF THE YEAR (2001), UNO FAVORED PROFESSOR (1998), UNIVERSIT OF NEBRASKA-LINCOLN GRADUATE TEACHING ASSISTANT AWARD (1990).
A frequent traveler, Professor Hassan gives lectures and workshops in the US and abroad, and has presented over 343 research papers at professional conferences and has delivered 131 invited papers/seminars. Professor Hassan has been visiting Chair Professors in universities from Malaysia, Germany, Saudi Arabia, Pakistan and Indonesia. Professor Hassan has also provided academic leadership in various professional academic organizations such as President of Southwestern Society of Economists (SSE), President of Academy of International Business-US Southwest (AIB-US Southwest), President of Association for Economic and Development Association of Bangladesh (AEDSB) and President of Southwestern Finance Association (SWFA, 2015-16).