Executive recruitment and corporate governance research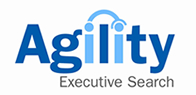 We are glad to present a continuation of our project titled "Corporate governance challenges: What do practitioners advise academic researchers?".
Patricia Lencov, head of the Agility Executive Search from USA provided her new material "10 Key Questions to ask Your Executive Recruiter".
The material will be interesting for researchers who want to understand the process of executive recruitment. Because in the end qualified people are everything that matters in the company. This will influence on the corporate governance, risk management and efficiency of the company. We recommend this material written by Patricia Lencov as it might bring new interesting research ideas to the members of our network.
To read the material, please visit this page.