Expert from BIS (Switzerland) - Keynote speaker in Sumy
Wea re glad to introduce one more key-note speaker for the International conference, that will take place in Sumy in May 2013.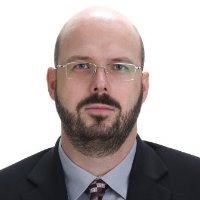 Előd Takáts, Senior Economist, Monetary and Economic Department, Emerging Markets, Bank for International Settlements (Basel, Switzerland).
Előd Takáts monitors emerging markets focusing on Central and Eastern Europe. He earned his PhD in financial economics at Princeton University in 2006. Prior his PhD he worked in banking. During his studies, he conducted research at the European Central Bank and at the Federal Reserve Bank of New York. After graduation, he worked for the International Monetary Fund in the Western Hemisphere; the Strategy, Policy and Review; and the Monetary and Capital Markets Departments. He conducted surveillance missions, worked on country programs and during his last assignment he was the monetary economist for China. He joined the Bank for International Settlements in 2009, where he organises policy meetings for emerging market central bankers and provides background analytics for ongoing policy work. His research focuses on issues particularly relevant for emerging market policy makers, such as cross-border financial flows or macroprudential measures.
To know more about key-note speakers at the conference please visit this page.