FactSet presentation at Hanken Center for Corporate Governance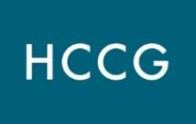 We are glad to announce an interesting event in Helsinki that is going to be organised by our partners - Hanken Center for Corporate Governance. Representatives of the extensive database FactSet will make a presentation of the opportunities they provide and how FactSet could be used to improve business and governance.
The event is named "Improve your Business and Governance with Big Data" and will take place at Hanken School of Economics on 20 March, 2013. Academics, researchers and practitioners are mostly welcome to attend. To get more information on the event please click here.