First key-note speaker at the conference in Paris, 2015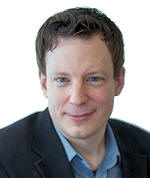 We are glad to introduce the first key-note speaker at the International conference "Corporate and Institutional Innovations in Finance and Governance" that will take place in Paris on May 21, 2015.
Carsten Gerner-Beuerle, Professor, London School of Economics, the UK. Carsten joined the LSE in September 2009 and is an Associate Professor. Before coming to LSE he worked as the German Academic Exchange Service Lecturer at King's College London and as a researcher at Humboldt University Berlin. Carsten studied law and economics in Germany, the United Kingdom and the United States. He holds degrees in law from Humboldt University (Ph.D.) and the University of Minnesota (LL.M.) and in economics from the University of London (M.Sc.). He is also admitted to the bar in Germany.
To know more, please visit this page.