Hanken School of Economics (Finland)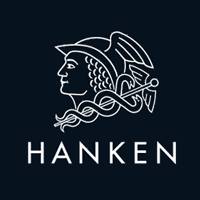 The masters programme in corporate governance at the Hanken School of Economics, in Helsinki, Finland was started in 2003, in response to the surge in interest in Corporate Governance that was triggered by several highly visible governance failures, like Enron, WorldCom, and Tyco in the USA. After a relatively slow start the programme is now a fully operational full-time, two-year masters programme.
The program is genuinely interdisciplinary to reflect the true nature of governance issues. Most areas of business economics are included in the curriculum. Well known professors from different areas of Business Economics at Hanken are involved not only as teachers, but also to provide individual advise to each programme participant.
The programme consists of 90 ECTS credits of compulsory corporate governance studies in business economics, and a total of 30 ECTS of elective courses from Hanken´s versatile curriculum. The freely selectable courses can be used to strengthen the student's knowledge of specific areas of business economics or e.g. to improve the student's communication skills in some of Europe's major languages.
Participants are exposed to a wide range of approaches to Corporate Governance not only by faculty, that represents different academic disciplines, but also by practitioners who are shaping the practice of maintaining and improving governance standards in business and in the public sector.
The financial crisis, that is presently affecting all countries around the World, has turned the interest in the programme towards bank governance and bank risk management. The cases covered this academic year have largely focused on failed financial institutions, and the reason for their failure. In the program we believe that to make economies around the world more crisis resistant better governance is at least as important as improved regulation. Indeed welfare enhancing new regulation will be characterized by its ability to spur better governance in regulated entities.
Active participation is emphasized throughout the programme. Participants are trained to write, and present reports, and to discuss controversial issues in governance.
For more information and for application instructions please look up here.