Happy Holiday Season!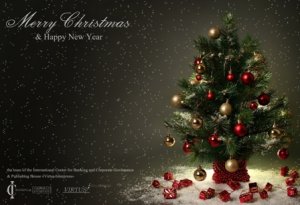 Dear Friends and Partners,
Thanks to your cooperation and support we've managed to complete several fundamental projects in the passing year and continued to develop and enhance our cooperation with you.
We look forward into coming year with great expectations and certainty about success of our numerous initiatives in the spheres of research, scientific events, publishing that are possible due to the great network of people who are sincerely devoted to providing their expertise and efforts for making corporate world better.
With hearty appreciation for your friendship and good will, looking forward to numerous fruitful projects we wish you all the joys of this holiday season and welcome you to join us in 2014!
Virtus Interpress and ICBCG teams