Happy New 2021 Year!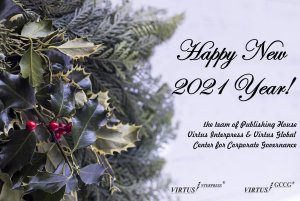 The team of the Publishing House Virtus Interpress would like to wish our international network of experts in corporate governance all the best in the upcoming New 2021 Year!
May every day of the New Year be filled with success, happiness, and prosperity for you. We hope that this upcoming year will bring new goals, new achievements, and new inspirations!
Warmest regards and best wishes!
Virtus Interpress team