Introducing new member of the Editorial Board of Corporate Ownership and Control journal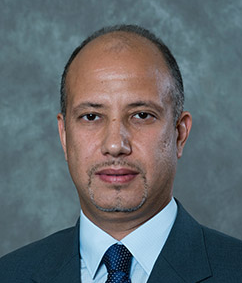 The editorial team of the Corporate Ownership and Control Journal is proud to introduce another prominent expert in the field of Corporate Governance who has recently joined the Editorial Board of the journal: Omrane Guedhami, Professor at the University of South Carolina (USA).
Omrane Guedhami earned his M.Sc. in finance from HEC Montreal and received his Ph.D. in finance from Laval University. He taught at Memorial University of Newfoundland before joining the Darla Moore School of Business. He teaches financial management, investments, international corporate governance and international finance at the undergraduate, graduate and doctoral levels.
Guedhami's research interests are international, covering corporate governance, privatization and corporate social responsibility. Specifically, his research examines the determinants of postprivatization performance changes, the impact of privatization on corporate governance and ownership structure, the determinants of ownership structure of newly privatized and public firms, and the role of large blockholders and tax enforcement in corporate governance. His research on corporate social responsibility (CSR) focuses on the determinants and economic consequences of firms' CSR initiatives.
Professor Guedhami received several research distinctions and prestigious awards, including the 2003 Best Dissertation in International Finance Case Award sponsored by Indiana University Center for International Business Education and Research and Financial Management Association International, the Best Paper Award in International Finance at the 2007 Eastern Finance Association Meeting, the 2011 Moskowitz Prize for Socially Responsible Investing (Center for Responsible Business, Haas School of Business, University of California, Berkeley), the Best Paper Award at the 2011 China Goes Global Conference (Harvard Kennedy School), the Best Paper Award in Financial Institutions at the 2012 Southwestern Finance Association Conference, the Outstanding Paper Award "Collectivism and Corruption in Bank Lending," the Outstanding Paper Award at the 2012 and 2013 International Conference on Asia-Pacific Financial Markets and the 2015 Emerald Citations of Excellence Award. In April 2011, he received the Rising Star Award from the Office of Research at the University of South Carolina. His research is funded by Canada's Social Sciences and Humanities Research Council.
Professor Guedhami's research has been frequently cited in academic and professional publications. His works have been cited over 4,300 times (according to Google Scholar).
We hope that geographical diversity and a wide range of expertise of our editorial board members will help our authors in enhancing the quality of their research in the course of the reviewing process in order to improve their citation and increase academic impact.