International Conference in Germany, November 2015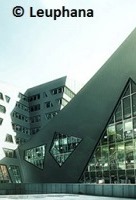 We are glad to announce that official web page of the International Conference "Corporate Governance, Accounting and Audit: Crisis Challenges" that will take place in Lüneburg (Germany) on November 26, 2015 is available online.
At the web page you may find key information about concept of the conference, topics, deadlines, publication opportunities, key-note speakers etc.
We invite authors interested in topics connected to corporate governance, accounting and audit to submit their papers by August 25, 2015 at luneburg2015conf[at]virtusinterpress.org
Call for papers in PDF is also available at the conference web page.