International Conference in Hong Kong, May 4th, 2017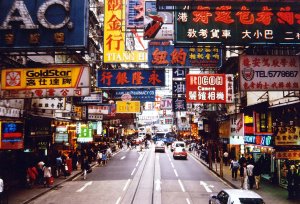 Dear readers,
We would like to bring to your attention a new interesting event, which we are delighted to present for you.
Virtus Global Center for Corporate Governance in cooperation with Prof. Shirley Yeung from Hang Seng Management College is going to organize an international conference on Corporate Governance and Sustainable Development – Industries, Higher Education, NGO's.
The conference will be held at Hang Seng Management College, Hong Kong on May 4th, 2017
The conference will provide the platform for academics and practitioners to analyze recent trends and upcoming challenges in corporate governance and sustainable development and outline possible scenarios of their development.
The conference registration fee (including dinner) is EURO 290
The conference web site will be launched before September 1st.
If you have any questions, interested to participate or would like to know more details, please contact
Alexander Kostyuk at alex_kostyuk@virtusinterpress.org
or Anna Shcherbak at a.shcherbak@virtusinterpress.org
We are also proud to inform you, that co-chair of the conference Prof. Shirley Yeung was invited as Distinguished Speaker to deliver a speech on Sustainable Development Mindset and Human-Centered Operations System Management on Aug 22 for 550 HARVARD HPAIR delegates from 40 countries.
For more information, please click here