International Conference in Lisbon (May 7, 2020)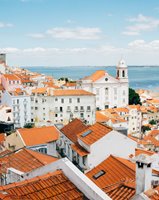 We are delighted to announce that this spring Virtus Global Center for Corporate Governance together with Lisbon School of Economics & Management are going to organise an international conference, titled "CORPORATE GOVERNANCE: EXAMINING KEY CHALLENGES AND PERSPECTIVES".
The conference will take place in Lisbon (Portugal) on May 7, 2020.
Prof. Maria João Guedes and Prof. Alexander Kostyuk will co-chair the conference.
The conference will focus on a variety of crucial issues of corporate governance, i.e. corporate ownership and control, earnings management, audit, corporate social responsibility and compliance, disclosure and transparency issues, financial reporting, board of directors' practices, shareholders' rights, etc. The main goal of the conference is to investigate key challenges and perspectives of corporate governance and outline possible scenarios of its development.
The key topics are available following the link.
You are welcome to submit an extended abstract of the paper (400-1000 words) or a full paper (up to 6000 words), including the title and affiliation by e-mail: lisbon2020conf@virtusinterpress.org. Or please contact member of the organising committee directly: Kateryna Huryna at k.huryna@virtusinterpress.org or Alexander Kostyuk at alex_kostyuk@virtusinterpress.org.
Key deadlines:
Deadline for the full paper (or extended abstract) submission: February 15, 2020
Deadline for notification of authors of accepted papers: March 30, 2020
All of the papers/abstracts accepted will be published in conference proceedings, that will be prepared for at-conference delivery (printed version) and will be also available post-conference (online).
Virtus Interpress have prepared an award for researchers participating in the conference - Virtus Interpress Conference Best Paper Award. Conference Editorial Committee will choose the conference best paper which will be awarded with 500 USD prize at the end of the conference.