International Conference in London (UK)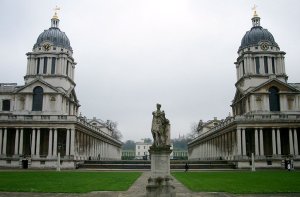 We are delighted to announce that representative of the Virtus Global Center for Corporate Governance Yuliya Lapina visited the University of Greenwich in London (United Kingdom) where she has conducted a scientific seminar "Investment banks efficiency and corporate governance framework:empirical evidence" and held a negotiation, which resulted in the organization of the new scientific event.
In 2018 Greenwich University Business School and VGCCG will conduct an international conference devoted to the issues of accountability, asset management, banking and banking regulation.
The venue for the conference is The Old Royal Naval College which is home to the University of Greenwich Business School. It is the architectural centrepiece of Maritime Greenwich, a World Heritage Site in Greenwich, London, described by the United Nations Educational, Scientific and Cultural Organisation (UNESCO) as being of "outstanding universal value" and reckoned to be the "finest and most dramatically sited architectural and landscape ensemble in the British Isles".
More information regarding the event will follow shortly and will be updated on our website.