International conference "CORPORATE GOVERNANCE, OWNERSHIP AND CONTROL": a call for papers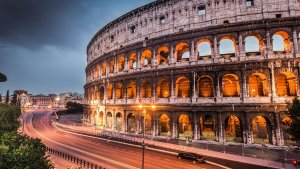 This is a call for papers for the International conference "CORPORATE GOVERNANCE, OWNERSHIP AND CONTROL" to be held at one of the biggest European Universities - Sapienza University of Rome in Rome, Italy on February 27, 2018.
The key information about the conference is available here.
The title of the conference reflects the oldest issue of corporate governance - the issue of separation of ownership and control. The event will focus on a broad range of cornerstone issues of corporate governance, i.e. board of directors, corporate control, executive compensation, audit, financial reporting, conflict of interest, shareholder rights, etc. The aim of the conference is to explore the interrelation of corporate governance, ownership and control.
The upcoming conference will, therefore, provide a platform for academics and practitioners to analyze recent trends and upcoming challenges in the following areas:
Corporate governance
Ownership and Control
Payout/dividend policy
Capital and ownership structure
Mergers, acquisitions, restructuring
Corporate governance in financial institutions
Auditing
Managerial incentives
Earnings management
Accounting
Bankruptcy, liquidation procedures
Corporate social responsibility and compliance
Disclosure and transparency issues
Corporate governance in family firms
etc.
We invite the submission of theoretical and empirical studies on mentioned topics.
We will collect submissions by November 1st, 2017.
Submissions or questions should be sent to conf2018rome[at]virtusinterpress.org