International conference in Lisbon (Portugal) in October 2017: a call for papers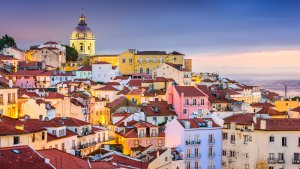 Publishing house "Virtus Interpress" would like to remind members of our network about the our next international conference that we will arrange together with the ADVANCE center of Lisbon School of Economics and Management ISEG in Lisbon, on October 26th, 2017.
The title of the conference is CORPORATE GOVERNANCE AND COMPANY PERFORMANCE: EXPLORING THE CHALLENGING ISSUES.
The conference will include such topics:
Corporate governance
Board of directors
Director's remuneration
State/Private/Family ownership
Reporting, accounting and auditing
Bankruptcy; Liquidation
Corporate transparency issues
Earnings management
Risk management
Corporate Finance and financial performance
Asset Pricing and fund management
Corporate Social Responsibility
The conference will be chaired by Professor Maria João Guedes, ADVANCE, ISEG, Portugal and Professor Alexander Kostyuk, Virtus Global Center for Corporate Governance, Ukraine.
Paper submission deadline is August 21, 2017. Papers should be submitted to Professor Alexander Kostyuk alex_kostyuk[at]virtusinterpress.org and copy to portugal2017conf[at]virtusinterpress.org.
We plan to publish special issues of the Corporate Ownership and Control journal and EconLit indexed Journal of Governance and Regulation devoted to the conference.
The conference will take place in Lisbon, which is one of the oldest cities in the world, and the oldest in Western Europe, predating other modern European capitals such as London, Paris and Rome by centuries.
For more information you may download call for papers in PDF here.
The web-page of the conference is available here.