International conference in Paris: a call for papers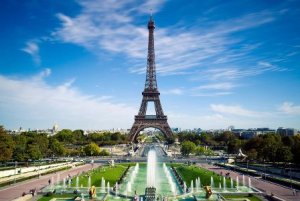 Dear authors,
Please note that a call for papers for the International conference "Corporate and Institutional Innovations in Finance and Governance" that will take place in Paris on May 21, 2015 is continuous. The conference is arranged by the Virtus Center for Corporate Governance and ISTEC, Paris.
We expect to receive papers on the wide range of topics that include but are not limited to:
Corporate Finance and Governance
Corporate laws and Regulations
Bankruptcy; Liquidation
Mergers; Acquisitions, Restructuring
Reporting, Accountability and Transparency Issues
Consulting and Audit
Production and Personnel Management
Compensation Issues
Risk Management
Public Finance
etc.
Please send your papers by March 1st, 2015 at the e-mail: paris2015conf(at)virtusinterpress.org, and a copy to Professor Alexander Kostyuk at alex_kostyuk(at)virtusinterpress.org.
We expect experts from all over the world to participate in the event and enjoy the atmosphere of the scientific gathering in one of the most beautiful cities in the world. Conference dinner will be served at the the boat books specially for the conference participants and cruising on Seine river.
To download call for papers in PDF please visit this page.
We would like to remind those researchers who plan to take part in the event that conference dinner will take place at the cruise ship on Seine river.
We will provide participants with the opportunities to catch up with colleagues and friends over an informal meal. The conference gala dinner is an event not to be missed both: if you want to establish new contacts or just to chill out in the unique atmosphere of the evening Paris river cruise.
Currently number of seats is limited to 40. Please do not hesitate to register not to miss the chance. For more information please contact Dmitriy Riabichenko at d.riabichenko[at]virtusinterpress.org. To register for the ship please choose relevant option during filling up the registration form and inform Dmitriy about your intention to take part in the dinner, mentioning number of persons if you'd like to take a company.
You may find dinner flyer here.