International conference in Rome (Italy) October 17-18, 2013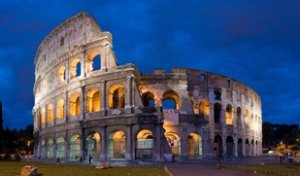 Dear colleagues,
We are glad to announce international conference named "Financial Distress: Corporate Governance and Financial Reporting Issues " that will take place in Rome (Italy) on October 17-18, 2013.
The conference will be organized by the initiative of the International Center for Banking and Corporate Governance and Link Campus University.
Professor Alexander Kostyuk (Ukrainian Academy of Banking of the national Bank of Ukraine) and Professor Michele Pizzo (University of Naples II, Link Campus University) will be co-chairs of the conference organizing committee.
Prominent researchers, regulators and practitioners will take part in the conference. It is planned to divide work of the conference into four parallel sections with up to 45 presentations in general on the topics of corporate governance, financial reporting and regulation.
We are glad to admit that international scientific committee of the conference has been already formed by now. It consists of more than 25 experts from 14 countries of the world, with representation of the leading universities and central banks if the USA, United Kingdom, Japan, Germany, France, Italy, Switzerland, Finland, Sweden, Canada, Australia etc.
The process of the papers reviewing will consist of several stages to ensure high quality of the materials. Key-note speakers will be represented by prominent experts in the fields of corporate governance, finance and financial reporting.
The main aim of the conference is a search for an effective relationship between management, financial reporting and stability of the financial system in crisis and post-crisis conditions by creating meaningful proposals by representatives of different research schools, regulatory bodies and practitioners.
The web page of the conference will appear in the middle of December. For further information please contact Professor Alexander Kostyuk at alex_kostyuk (at) virtusintepress.org.