Introducing advisory board members of the Corporate Governance and Sustainability Review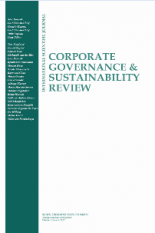 We are happy to introduce the members of Advisory Board of the Corporate Governance and Sustainability Review. They are well-known and experienced scholars who have research interests in finance, governance, sustainability and related fields, and are experienced in publishing papers in reputable journals.
These are: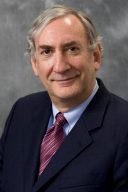 David J. Vogel, Solomon P. Lee Chair in Business Ethics, Professor Emeritus, Haas Business and Public Policy Group, USA. Dr. Vogel's research focuses on business-government relations with a particular emphasis on the comparative and international dimensions of environmental and consumer regulation. He also writes on corporate social responsibility, and environmentalism. His books include The Politics of Precaution: Regulating, Health, Safety and Environmental Risks in Europe and the United States, Global Challenges in Responsible Business, and The Market for Virtue: The Potential and Limits of Corporate Social Responsibility. Since 1983, Vogel has served as editor of the Haas School of Business's management journal The California Management Review. He has taught classes and lectured on environment management in the United States, Europe and Asia. Vogel, the author of 15 books, has been at the forefront of research on corporate social responsibility throughout an academic career that spans nearly four decades. He has won several prestigious awards for his books. Prof. Vogel has almost 14000 citations on Google Scholar.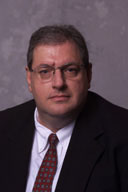 Mark Bagnoli, Professor and Olson Chair in Management, Krannert Graduate School of Management, Purdue University, USA. Prof. Bagnoli currently serves as the Accounting Academic Group Head, Accounting Area Coordinator and is Director of Krannert's Management Doctoral Programs. He was named a Purdue University Faculty Scholar and has been a recipient of the Jay N. Ross Young Faculty Scholar Award. Professor Bagnoli's research interests include applied game theory, information economics, voluntary disclosure, financial reporting and corporate social responsibility. He has published articles in leading journals in his field of research. He also serves as an occasional reviewer for more than 30 accounting, finance and economics journals. Professor Bagnoli teaches tax strategy and financial statement analysis in the MBA program as well as the managerial analytical seminar, the financial analytical seminar and microeconomic theory in the Accounting doctoral program. Before joining the Krannert faculty, he taught at the University of Michigan, Michigan State University and Indiana University.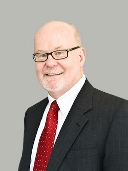 Ralph Walkling, Founder, Center of Corporate Governance, Christopher and Mary Stratakis Professor in Corporate Governance and Accountability, Lebow College of Business, Drexel University, USA. Dr. Walkling is internationally known for his research involving corporate governance and corporate acquisitions and for his ability to communicate financial concepts with clarity and in an exciting, effective fashion. He is a regular consultant to industry and a leading contributor to the top refereed journals in his field. Dr. Walkling has been listed in the top 1% of more than twelve thousand finance authors in terms of academic citations to their work. He has received numerous awards for best papers in corporate finance and excellence in graduate teaching. In 2008 the Eastern Finance Association awarded him their scholar of the year award. Dr. Walkling is a past associate editor of Financial Management. He is a member of the Board of Trustees and immediate Past President of the Financial Management Association, an international organization of over 7,000 academics and practitioners. As the founder and Executive Director of the Center for Corporate Governance at Drexel University, Dr. Walkling directs the Center's advisory board comprised of leading area CEOs and executives. He has organized and moderated numerous conferences covering diverse issues such as rules of engagement for CEO and boards in the Sarbanes-Oxley era and corporate governance failures contributing to the subprime meltdown and subsequent lending crisis. In addition to his academic research Dr. Walkling writes a column for Directors and Boards magazine.
Together with the Editorial Board members, this group of Advisory Board members provides the strong diversity in terms of research schools and scholarly networks that will be followed with a strong contribution of the most recent trends in scholarly research and publishing in the field of the Journal. We will adhere to the advice and recommendations of the Advisory Board with regard to the themes covered by the journal, launching special issues on burning research topics as well as the research-oriented side of publishing.
Visit this page to look at the complete editorial board of the journal.