Introducing advisory board members of the Journal of Governance and Regulation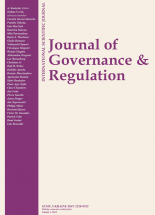 We are happy to introduce the members of Advisory Board of Journal of Governance and Regulation. They are well known and experienced scholars who have research interests in finance, regulation, governance and related fields, and are experienced in publishing papers in reputable journals.
These are: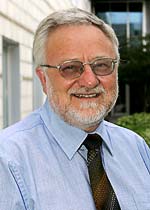 Georges Dionne, Professor, Department of Finance, Holder of the Canada Research Chair in Risk Management, HEC Montreal, Canada. For almost 35 years, Georges Dionne has been a university professor in the field of insurance and risk management. His scientific production is extensive (6 books, 170 articles, 350
presentations). His books are largely used in insurance Ph.D. programs around the world, notably the reference in the domain, the Handbook of Insurance (published in 2000, translated into Chinese in 2008, with a new edition in 2013). Rated among the 12 top economists in Canada and among
the 25 top risk management researchers in the world, he has received 28 awards in recognition of his contributions to academia and to society. His articles and books have been cited more than 6000 times (Google Scholar) and his research documents have been downloaded more than
37500 times via the SSRN network.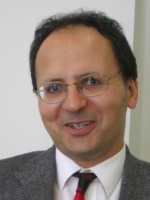 Gilles Chemla, Professor of Finance, Imperial College Business School, London, UK. Gilles obtained degrees in mathematics and engineering before working in corporate finance at BNP Paribas. He then completed a Ph.D. at the London School of Economics while working as an independent consultant before joining the Sauder School of Business at the University of British Columbia as an Assistant Professor of Finance. He is a research fellow at Centre National de la Recherche Scientifique. He is also a fellow at Centre for Economic Policy Research (CEPR), a programme director at CEPREMAP (a French equivalent to CEPR), and a member of the American Finance Association, American Economic Association, Western Finance Association, and European Finance Association.
Gilles Chemla has worked mostly on mergers and acquisitions, corporate governance, financial regulation, private equity and venture capital, corporate strategy, industrial organization, financial institutions, asset management, risk management, energy markets, and fintech. His profile on SSRN has almost 7000 downloads.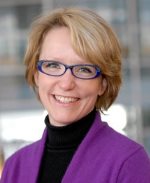 Carine Girard, Professor of Finance, Audencia Business School, France. Carine is involved in the French Institute of Directors as a member of the regional office in western France. In 2012, she was appointed to the Board and Office of the International Academic Governance Association. In 2008-2011 she was Deputy Research Dean at Audencia. In 2005-2008 she was Assistant Director of the CSR Institute at Audencia. Her work has been published in various international academic journals, including the Journal of Applied Corporate Finance, Bankers Markets & Investors, Emerald Group Publishing Limited. Carine's research interests include shareholder activism, shareholder engagement, corporate governance, fund crowding, financial engineering.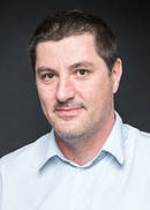 François Derrien, Professor of Finance, HEC Paris, France. François Derrien obtained his Ph.D. from HEC Paris in 2002. He then spent 5 years as an assistant professor at the Rotman School of Management, University of Toronto. He returned to HEC Paris in 2007, first as an associate professor, and since 2010 as a full professor. His research focuses on corporate finance, and his areas of interest include initial public offerings, the behavior of security analysts, the role of financial intermediaries, and the impact of investor horizon on firm policies. François Derrien's work has appeared in finance journals like the Journal of Finance, the Review of Financial Studies and the Journal of Financial Economics. François has almost 1500 citations on Google Scholar and almost 7000 downloads on SSRN.
Together with the Editorial Board members, this group of Advisory Board members provides the strong diversity in terms of research schools and scholarly networks that will be followed with a strong contribution of the most recent trends in scholarly research and publishing in the field of the Journal. We will adhere to the advice and recommendations of the Advisory Board with regard to the themes covered by the journal, launching special issues on burning research topics as well as the research-oriented side of publishing.
Visit this page to take a look at the complete editorial board of the journal.