Introduction of Virtus Scholar Statistics Platform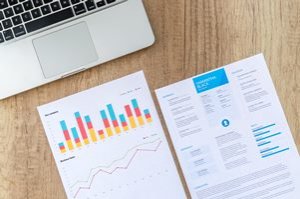 Virtus Interpress stands by the idea that OA publications is the future of scholarly publishing. The scholarly research is to be shared freely among the representatives of different corporate schools around the world. This helps in erasing the boundaries and enhances future cooperation that will, in its turn, enable for the theoretical results to be practically applied in corporate governance. Our Virtus Scholar Statistics Platform is a part of our open access policy.
By clicking the respective button at the following web-page you will be redirected to the webpage which provides the key statistical data. This statistics is divided into 2 parts: Geographical Statistics (downloads data counts starting from August 2018) and Article Views Statistics (views data counts starting from March 2017).
The first section is an interactive map that graphically presents the worldwide download statistics (papers in pdf. documents) from our website. The table next to it summarizes this statistics for 2 periods (current month and in total). Thus, it provides an opportunity to geographically present our readership. Among the top downloading countries are United States, United Kingdom, Canada, Portugal, Germany, etc. The geographical structure of downloads shows rapid growing interest towards all the research presented on our website.
The second section presents the number of article views for all 6 journals published by Virtus Interpress and below it, you can find top-20 most popular papers (based on the number of views) in terms of 3 periods: current month, current year and in total.
Thanks to Geostatistics of our platform scholars can find out where our journal papers are read. With reference to our Geostatistics during the first month since introduction of Virtus Scholar statistics platform in middle of August 2018 scholars visiting our web-site downloaded the papers published in our 6 journals more than 6200 times. This is almost 200 downloads daily that is an evidence of high interests of scholars in reading our journal papers. Geographically our journal papers have been downloaded to read by scholars from 111 countries of the world from all continents. The leading countries are the USA, United Kingdom, Italy, Germany, Portugal, Canada, Greece, Netherlands, Australia, Norway, Japan, Denmark, Sweden, Switzerland, Finland, France, etc.). At the same time there is an interests to our journal papers in emerging countries too (Turkey, Malaysia, Argentina, Nigeria, Egypt, India, Indonesia, Colombia, etc.). All this is our international scholar network we are proud to cooperate and promote worldwide.
We want to remind that the above mentioned statistics for scholars has been generated through our Virtus Scholar Statistics platform and is a separate part of global statistics. Another part of download statistics is generated by external platforms such as researchgate, ssrn, academia and can be viewed at those platforms.
We are planning to keep updating the platform in future and will keep our network posted as the changes are made.